ATTRACTIONS
SeaWorld
Where else can you experience the all new Shamu show "Believe," touch and feed dolphins, count the teeth on a shark and come face-to-face with a polar bear? SeaWorld San Diego – it doesn't get any closer than this.
Purchase Tickets

World Famous San Diego Zoo
Visit the Zoo and meet some of the rarest, eldest and most exotic creatures on earth. Journey into the depths of Monkey Trails and Forest Tales, swing by the Children's Zoo and visit our amazing habitats.
Purchase Tickets

San Diego Wild Animal Park
A sister property of the Zoo, the San Diego Wild Animal Park is located approximately 30 miles from downtown and is a 1,800 acre wildlife preserve and natural habitat for herds of African and Asian animals.
Purchase Tickets




Old Town Trolley Tours
Enjoy the award-winning sightseeing tours of the City of San Diego and Coronado aboard an Old Town Trolley. Tour at your own pace with their unique on and off service to eight stops including Old Town, The Embarcadero, Seaport Village, Horton Plaza, Gaslamp Quarter, Coronado, the San Diego Zoo and Balboa Park Museums.
Purchase Tickets



San Diego Aircraft Carrier Museum – USS Midway
Take a tour of the 47-year old odyssey that spanned the end of World War II and Desert Storm, and odyssey in which more than 225,000 Americans took part. Located downtown in San Diego at Navy Pier, Midway provides a dynamic and enriching experience "from boiler to bridge." A visit to Midway instills a greater appreciation for courage, freedom, and service to country.
Purchase Tickets


Legoland California
Legoland California has more than 50 rides, shows and attractions. We need pirates to sail a galleon in the new Splash Battle. Brave Knights for the Knights' Tournament. And Firefighters to put out fires at Fun Town Fire Academy. Heroes Wanted. A unique amusement park for youngsters located in Carlsbad, California about 30 minutes from downtown San Diego.
Purchase Tickets


Hornblower Cruises & Events
Get ready to enjoy the sights and sounds of the magnificent San Diego bay as you choose from one of Hornblower's harbor cruises, dining cruises or even a San Diego whale watching adventure!
Purchase Tickets


Miramar Speed Circuit
Miramar Speed Circuit offers its guests an impressive ¼ mile technical road course. The karts, which can travel up to 40 miles per hour, are made by SODI and are equipped with Honda 6.5 BHP engines. The facility also has video games, pool and ice hockey.


San Diego Hall of Champions Sports Museum
The San Diego Hall of Champions Sports Museum is located in Balboa Park. Relive great moments in sports through displays and theatre. This museum proudly displays the Holiday Bowl Hall of Fame.




Big Bay Balloon Parade presented by SDCCU
Port of San Diego Big Bay Balloon Parade presented by the San Diego County Credit Union will be on Thursday, December 27 on Harbor Drive at0 10 a.m. San Diego's waterfront provides the scenic backdrop for "America's Largest Balloon Parade." Balloons, floats and marching bands make up a world-class and nationally televised parade. After the parade enjoy the free activities at the Amtrak Family Festival on Broadway Pier.
---
GOLF

Barona Creek Golf Club
Blending beautifully with the natural landscape of San Diego's rolling foothills, Barona Creek Golf Club, 5th best public-access course in California and 5th best resort golf course in California by Golfweek, offers one of California's most inviting golf experiences. But don't let the gorgeous setting lull you from focus on your game, because this challenging course is as tough as the rugged terrain that surrounds it.


Sycuan Resort
Sycuan Resort and Casino boasts some of the best golf in Southern California. With two championship 18 hole courses, and a fun 18 hole par 3 course, Sycuan offers something for every golfer from beginner to expert. The courses are always lush and perfectly maintained, and the beautiful setting makes for an easy escape away from the real world.




Admiral Baker Golf Course
Located in Mission Gorge, the Admiral Baker Golf Course is centrally located and easily accessible from Interstates 8 and 15. Two 18-hole courses are available at Admiral Baker along with a beautiful new clubhouse and golf shop.



Stadium Golf Center
Stadium Golf Center & Batting Cages is San Diego's premiere practice facility since 1995. Located Just North of Qualcomm Stadium off the 15 Freeway & The Aero Drive Exit.



Morgan Run
Morgan Run Resort & Club is a premiere private club, boutique resort and conference center located in San Diego's most affluent community, Rancho Santa Fe. Set amidst majestic hills and embraced by perfect weather, this prestigious area, and its surrounding community, is heralded as a most exclusive spot for travel and recreation. Located just three miles from Del Mar and the Pacific Ocean and half an hour from downtown San Diego, Morgan Run is the perfect destination for any traveler.
---
HOTELS
Click here to book your travel!
---
RESTAURANTS

Dussini Mediterranean Bistro
Dussini Mediterranean Bistro is an upscale and intimate restaurant with a distinctive menu. It sits in high style on the site of the former Old Spaghetti Factory in San Diego's Gaslamp Quarter. Dussini's warm and friendly atmosphere sets us apart from other steak houses and Italian restaurants in the Gas Lamp Quarter.



Pat & Oscars
Pat & Oscar's specializes in providing diners excellent value on chicken, ribs, pizza and pasta meals, along with tasty sandwiches, fresh salads and their world-famous breadsticks. Headquartered in San Diego, Pat & Oscar's has locations throughout Southern California. To learn more about Pat & Oscar's, review a menu or download other information, please visit www.patandoscars.com or call 858-695-8500.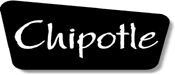 Chipotle
Chipotle Mexican Grill is known for its gourmet take on burritos, tacos and salads and its "food with integrity" mantra, which speaks to the company's dedication to maintaining its position as the country's leading restaurant purchaser of naturally raised meats and serving organically raised produce and beans.

Whiskey Girl
Whiskey Girl - Redefining Entertainment. Enjoy some delicious food while watching your favorite game on one of our 20 plus plasmas. Or sit back and enjoy the live entertainment from our talented house cover bands. Stick around for world famous DJ Marc Thrasher as he mixes your favorite music videos...listen and watch...nothing like it!!


Oggi's Pizza & Brewing Company
Oggi's Pizza & Brewing Co. is a sports themed family restaurant with a wide variety of menu items, full service dining, many TV's, and some of the best micro-brewed beer there is to offer. We also offer prompt delivery and online ordering for your convenience.

Da Kine's Plate Lunches
Dakines provides the best tasting Hawaiian dinners and lunches. You'll find Hawaiian license plates and surfboards on the walls, "Aloha Maid" Guava Nectar, and island food. Although the kalua pig here isn't cooked in an imu - a hole in the ground - it sure tastes like the real thing.
Brigantine
When the Brigantine first opened, we were best known for our fresh swordfish. We bought the fish directly from the boats. Throughout the years, we've added more seafood to our menu. Today, we have many signature items, including our numerous fresh catches of the day. We serve fish from all over the world, using many different preparation methods.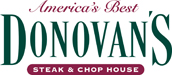 Donovan's Steak & Chop House
Donovan's sets the standard of steakhouse excellence. An appealing atmosphere of rich mahogany, eye-catching paintings and bronze sculptures artfully bathed in soft, flattering light. Upscale and world-calss yet cordially friendly. Attentive unobtrusive service that accentuates every exacting detail. This is truly the place to be, relax and enjoy dining perfection.
---
TRAVEL ARRANGEMENTS
Please visit our preferred travel arrangement partner.
---
AIRLINES

ExpressJet
ExpressJet Airlines service daily non-stop flights to 24 cities across the United States. ExpressJet's branded operation includes 57 non-stop flights and over 225 daily departures in markets that are not currently well connected today. It is all about Time, Convenience and Comfort. On ExpressJet Airlines, you can enjoy Free XM radio, No-Middle Seats, Satisfying meal options, $1 and the satisfaction of knowing that when you land, you truly arrived. Log onto XJET.com to book your next trip. From San Diego, fly non-stop from Bakersfield, Boise, Colorado Springs, Fresno, Monterey, Oklahoma City, Omaha, Spokane and Tulsa.