The San Diego Bowl Game Association RedShirt Committee is a group of young professionals, ages 21-35, who play a significant role in the production of San Diego's largest annual festival of events.
The RedShirts works with the San Diego Bowl Game Association Committee, made up of San Diego's civic and corporate leaders.
RedShirts do not have financial obligations, however they are required to invest a considerable amount of time attending committee meetings and volunteering at various events.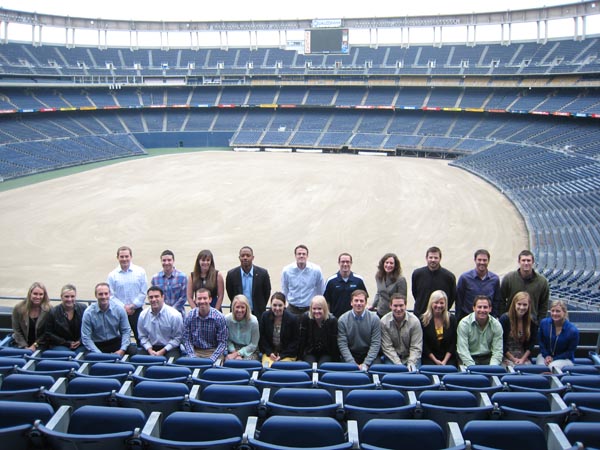 James Bourguignon
Brigette Bower
Greg Bowman
Joe Bruckart
Dasean Cunningham
Lauren Davis
Christina Di Leva
John Dudek
Marissa Eggers
Katie Geppert
Tommy Gibbs
Jon Haack
Kristin Hamlin
Kurt Hartman
Andy Hottenstein
Wesley Jones
Nick Knapmeyer
Lance Kruse
Tessa LiMandri
Amber Lingle
Jared Lowy
Stephanie Lyndon
Kalani McClain
Daniel Monaco
Taylor Monaco
Mary Montgomery
Kevin Nolen
Matthew Parr
Nikolas Parrish
Kelly Reed
Blake Richards
Steven Schmidt
Jesse Williams
If you have any questions about becoming a RedShirt, please contact Katharine LiMandri at (619) 285-5061 or This email address is being protected from spambots. You need JavaScript enabled to view it. .