2012 Bowl Fans Encouraged to Arrive Early, Consider Riding Trolley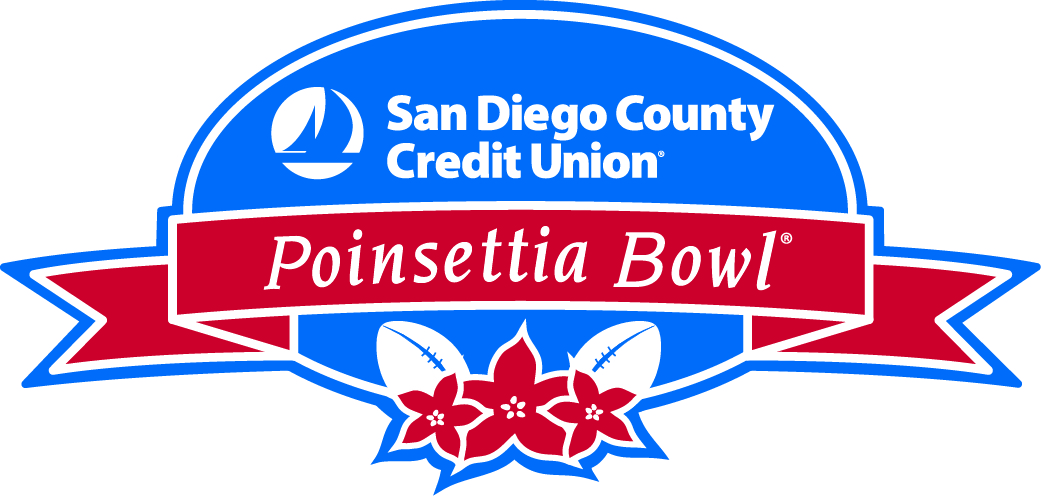 The eighth annual San Diego County Credit Union Poinsettia Bowl kicks off at 5 p.m. on Thursday, December 20 at Qualcomm Stadium and features the BYU Cougars and San Diego State Aztecs. Considering the rush hour kick time, fans are encouraged to arrive early or take the Trolley. The Qualcomm Stadium parking lot opens at 11 a.m.
MTS Trolley's Green Line provides direct, frequent service to Qualcomm Stadium from the downtown 12th & Imperial, Gaslamp, Convention Center, Seaport Village, and Santa Fe Depot stations through Old Town and Mission Valley and from stations east of the Stadium to Santee. The Green Line's normal 15-minutes service will be enhanced (between downtown and Qualcomm Stadium as well as between 70th Street and the stadium) starting at 12:30 pm until kickoff, and then again after the game. Regular Green Line service will continue to operate during the game. Fans may connect to the Green Line from all other Trolley lines and the Coaster. Blue and Orange Line riders should transfer at the 12th & Imperial station. Orange Line riders can also transfer at the Grossmont Center Trolley Station. Fans boarding at any C Street or Park Boulevard station in downtown should catch an Orange Line trolley to the Santa Fe Depot and transfer there to a Green Line train. Coaster riders can transfer to the Green Line at the Old Town Transit Center.
Tickets are still available and can be purchased by calling TicketMaster at 1-800-745-3000 or by visiting TicketMaster.com. They can also be purchased at Qualcomm Stadium, Window F on game day beginning at 9 a.m.