Hundreds of San Diego Youth Participate in Free Football Clinic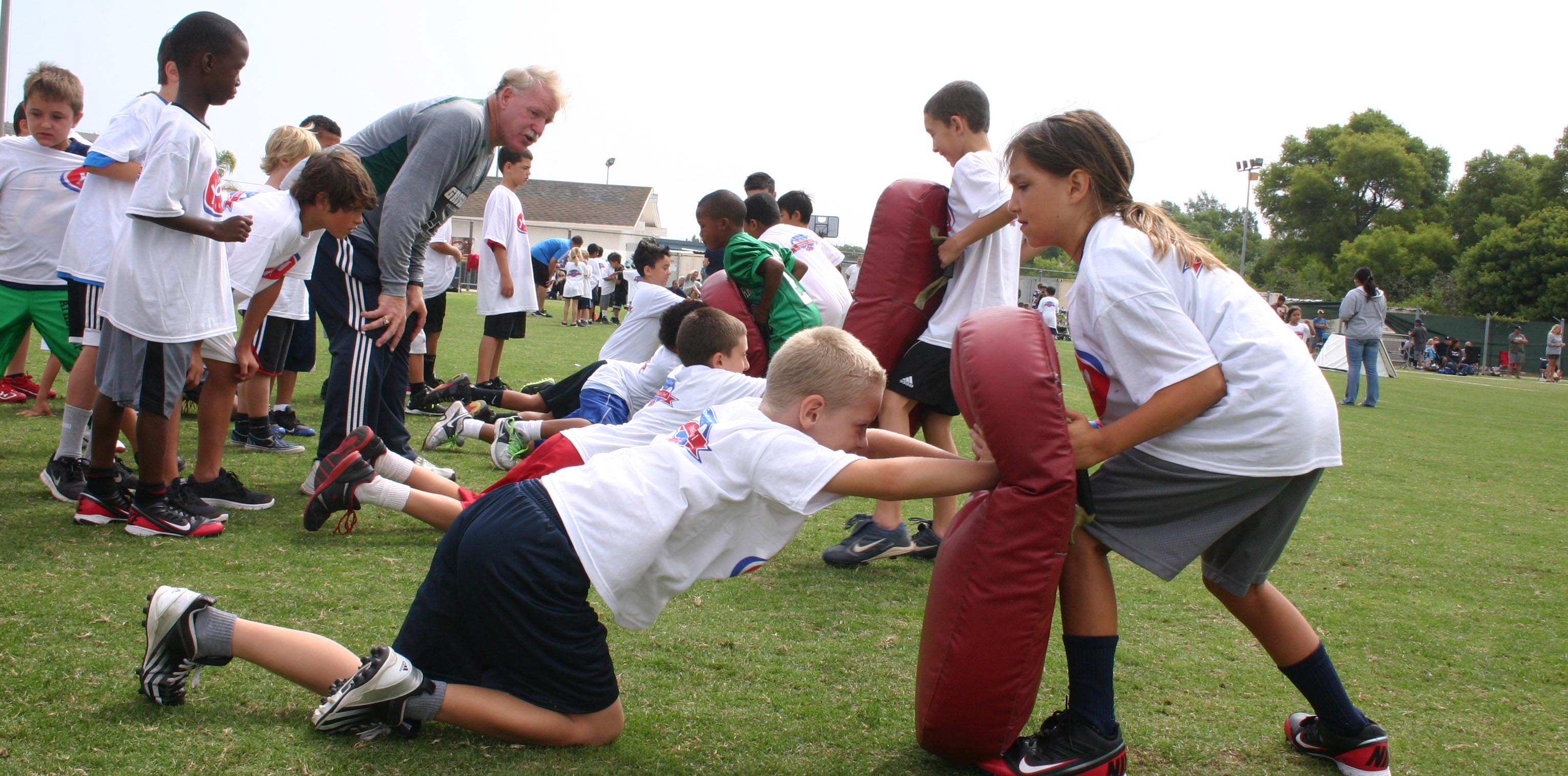 Football was in the air July 27th as nearly 500 boys and girls took over the rugby fields at Qualcomm Stadium for the annual Kaiser Permanente NCAA Football Youth Clinic. The event was a presentation of the San Diego County Credit Union Poinsettia Bowl.
The free youth clinic offered local kids the chance to learn skills and participate in drills taught by area football coaches from San Diego State, USD, Grossmont College, Mesa College and Southwestern College. Everything was covered from offensive and defensive agility drills to blocking and tackling. The kids, ranging in age from 5-14, were also treated to a motivational lesson from former USC and NFL linebacker Thomas Williams.
The morning concluded with the popular San Diego Chargers Punt, Pass and Kick Contest. Winners included:
Division
Winner
Ages 5-7 Kwali Wilson
Ages 8-10 Aaron Burgin Jr.
Ages 11-14 Isaiah McDaniels
The participants also received an event t-shirt and lunch from Jersey Mike's. This was a free event for all participants and is among the largest in the country among host sites.
"We love this event as we always enjoy a fantastic turnout and the kids really seem to have fun," said Holiday Bowl Executive Director Bruce Binkowski. "We are grateful for the support of Kaiser Permanente, NCAA Football and all our local coaches who make this happen each summer."
NCAA Football hosts youth clinics in 22 bowl cities across the country. This program is part of the organization's greater initiative of reaching kids who dream of playing the game.
The event is made possible by several bowl corporate partners: Kaiser Permanente, San Diego County Credit Union, Cox Communications, The Mighty 1090 and ESPN 1700, the San Diego Chargers, Jersey Mike's, San Diego Family Magazine and the Price Family Charitable Fund.